Summer Term - Session B Move-in Day
Students return to Homewood Campus for 5 weeks of undergraduate courses this summer.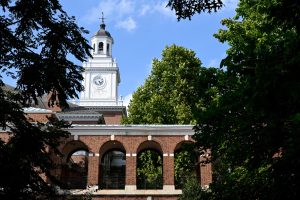 Welcome to Johns Hopkins University!
Check-in begins at 11:00 a.m. and will run until 2:00 p.m. A campus tour is currently scheduled for all interested at 2:00 p.m.
A reminder that your courses begins on July 5 and runs through August 5. Please enjoy the Independence Day activities on July 4.