Arriving and Departing Campus
Getting to Homewood Campus
Homewood Campus is located at 3400 N. Charles Street, Baltimore, MD 21218.
For all pre-college students, regardless of age, attending a residential program, we provide a free shuttle service to and from the BWI airport and/or Baltimore Penn Station to the Homewood campus on your arrival and departure dates from 7 a.m.–4 p.m. EDT. Anyone needing these services would need to indicate that information on the shuttle form. Should your plans change, please email us at summer@jhu.edu with updated travel information.
Additionally, there is a free bus service for students enrolled in our programs called the JHMI. This bus makes regular stops every fifteen minutes at the JHU Barnes & Noble, takes students between campuses, and circles around the Baltimore City area. All pre-college students must be accompanied by a chaperone when leaving a designated safety zone.
Summer at Hopkins visiting undergraduate students must coordinate their own transportation. Please make sure that your arrangements will allow you to check-in on time.
Traveling to Baltimore
Here are a few modes of transportation to consider. Once you've arrived, please be clear that your destination is the Homewood campus of Johns Hopkins University – not the hospital.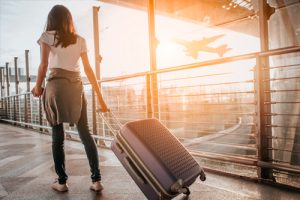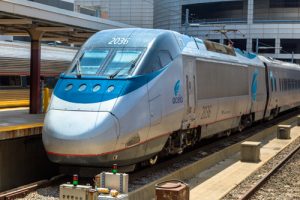 Arriving by Train
Amtrak's Baltimore – Pennsylvania Station, better known locally as Penn Station, is 10 minutes driving time to the south entrance of the Homewood campus.
Checking In
This is an exciting day for all of us and we look forward to your arrival.
Check-in is the Sunday before your course or program begins, and it runs from 11:00 a.m.–2:00 p.m. EDT. The residential hall will allow you to check-in as early as 11:00 a.m., but no earlier. Upon checking in, you are given a key and an access card used to gain entry to the residence hall. Your access card will also serve as a meal card. In addition, you will receive welcome materials, and your J-Card, and have the opportunity to meet the Summer at Hopkins team.
If you are a pre-college student and have an issue/concern on your move-in day, please call the Residential Program Office at 410-516-3887 and email  precollege@jhu.edu.
Once you have arrived at Homewood, you may want to participate in the campus tours scheduled to depart from McCoy Hall. Please allow about an hour for this tour.
Move-in Day
First Campus Tour
Second Campus Tour
June 26, 2022
(Session One)
11:00 a.m.
1:00 p.m.
July 3, 2022
(Session B)
2:00 p.m
July 10, 2022
(Session Two)
12:00 p.m.
2:00 p.m.
July 24, 2022
(Session Three)
12:00 p.m.
2:00 p.m.
If you are a visiting undergraduate student over the age of 18 and have an issue on your move-in day please contact Charles Commons' front desk. They are open between 7 a.m.–12 midnight, seven days a week for student assistance. Charles Commons is located at 3301 N. Charles St., Baltimore, MD. Since there are no room phones, staff are not able to call and locate guests.
In the event of any emergency, please direct your calls to JHU Security at 410-516-4600.
If you are a pre-college student, please plan to attend the Residential Student Orientation after dinner on your Move-in Day.
Checking Out
You must check out by 9:00 a.m. on the Saturday after the last day of class.
If you are a pre-college student, the BWI Airport/Baltimore Penn Station shuttle service will begin early-morning service at 7:00 a.m. Luggage can be stowed in the residential office until departure. Please note, Hopkins staff is not responsible for any lost or stolen property.
Before departing campus, please make sure the room is left in a similar condition as when you arrived. Check your room to make sure items are not left behind. Any lost and found items will be donated or discarded if not picked up within 5 days of check out.
There is a $125+ USD lock-change fee for any non-returned keys and a $25+ USD fee for non-returned access cards. Payment for these items should be paid in full at the time of service. In the event, you are unable to pay for these services all charges will be listed on your bill. Staff at the front desk cannot accept cash for any reason.