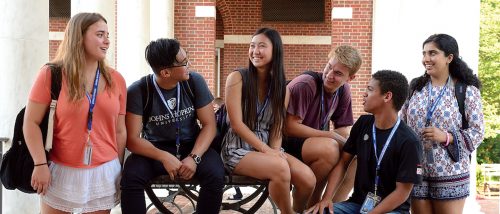 Expand your horizons, enhance your college application, or get ahead with your undergraduate degree this summer.
Thank you for your interest in Summer at Hopkins 2024. We're here to help make your summer a success, so let's get started. Please select the category below that best describes the type of student you are so that we can guide you through the admissions process.
Support for Your Summer Plans
Investing in your future can be easier with funds from awards, federal financial aid, or support from a Summer at Hopkins partner. Find out if you qualify for assistance.
Start Your Summer at Hopkins
Begin your application and you'll be so much closer to a memorable summer of new knowledge and friendships.