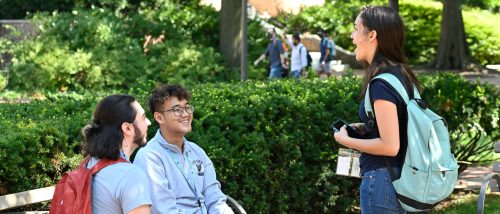 Expand your horizons with college-level programs that inspire discovery!
Connect and collaborate with intellectually inspired students from around the world as you explore a future major, pursue an area of interest, or build new skills. You'll gain confidence and grow your knowledge base while earning academic credit that will enhance your college applications and give you a head start on higher education.
Whether you are looking for online or on-campus learning, you can choose from our two-week Pre-College Programs or consider Summer Term undergraduate courses, which range from five to ten weeks in length.