Undergraduate Intersession Programs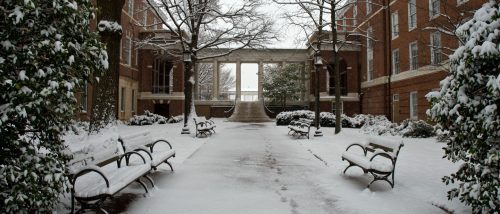 The Office of Summer and Intersession Programs manages the schedule for undergraduate Intersession courses. To learn more about Intersession course offerings and tuition charges for graduate students, please visit the specific division's website.
Intersession Courses
Each January, academic departments representing the Krieger School of Arts and Sciences and the Whiting School of Engineering sponsor a diverse set of 1, 2, or 3-week undergraduate courses that are not typically offered during the academic year. Students who are interested may take one or two intersession courses, which are graded Satisfactory/Unsatisfactory.
There is no additional tuition for current degree-seeking undergraduates who have been registered full-time for the preceding Fall semester. Students who do not meet these criteria are charged tuition on a per-credit basis.
Students may not register for two classes that meet simultaneously or that have overlapping times. Once a time conflict occurs, students just take immediate action and resolve the conflict by dropping one of the courses. Questions regarding the availability of additional seats should be directed to the instructor(s) or department(s) offering the relevant course(s).
2024 Intersession Timeline
| | |
| --- | --- |
| November 20, 2023 | View Intersession 2024 courses in SIS |
| December 5, 2023 | Registration begins in SIS |
| January 2-19, 2024 | Intersession Program Dates |
| January 16-19, 2024 | B'More Program Dates |
The University will be closed on Monday, January 15, 2024, for Martin Luther King Jr. Day.
B'More
Created in 2007 as a one-week program designed to introduce freshmen to Baltimore and help them establish a relationship that transcends their time at Johns Hopkins, the B'More Program for Intersession 2024 will now be open to all JHU undergraduates. B'More's programming allows students to explore the ways in which the city's cultural resources can enhance a Johns Hopkins education.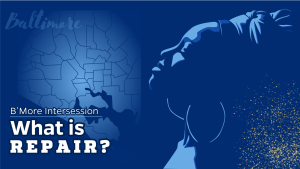 For more information about the B'More Program for 2024 and specific course offerings that explore this year's theme "What is repair?," please visit the Center for Social Concern's B'More Intersession Program.
Faculty and Graduate Students
If you are a faculty member or graduate student interested in teaching a course for Intersession, please review our guidelines.