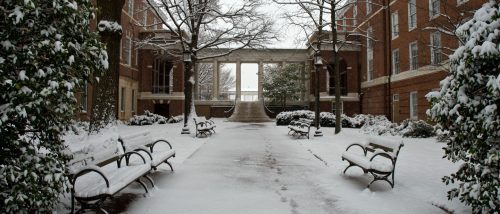 Intersession Time Conflicts Policy: Students registering for two or more classes that meet simultaneously or overlapping times are not permitted. Students must take immediate action once a time conflict occurs. Your conflict(s) can be resolved by dropping one of the courses. If you have questions regarding the availability of additional seats or sections, we advise you to contact the instructor(s) or department(s) offering the relevant course(s).
Intersession Courses
Each January, academic departments representing the Krieger School of Arts and Sciences and the Whiting School of Engineering sponsor a diverse set of 1, 2, or 3-week courses that are not typically offered during the academic year. Students may take one or two intersession courses, which are graded Satisfactory/Unsatisfactory.
There is no additional tuition for current degree-seeking undergraduates who were registered full-time for the preceding Fall semester. Students who do not meet these criteria are charged tuition on a per-credit basis.
2022 Intersession Timeline
| | |
| --- | --- |
| November 16, 2021 | View Intersession 2022 courses on SIS |
| December 7, 2021 | Registration begins on SIS |
| January 4-21, 2022 | Intersession Program Dates |
| January 18-21, 2022 | B'More Program Dates |
The University will be closed on Monday, January 18, 2022, for Martin Luther Jr. Day.
B'More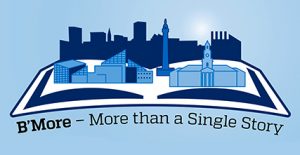 Intersession 2022 marks the fifteenth year of B'More, a one-week program designed to introduce freshmen to Baltimore and help them establish a relationship that transcends their time at Johns Hopkins. B'More's programming allows students to explore the ways in which the city's civic and cultural resources can enhance a Johns Hopkins education.
B'More 2022 – More Than a Single Story
Baltimore, a city of neighborhoods, is shaped by a strong cultural and artistic landscape. The B'More courses, listed below, give you the opportunity to explore this landscape through stories of empowerment, creativity, community organizing, diversity and inclusion, education, and nutrition. You will partner with Baltimore City community organizations to explore diverse topics and perspectives.
B'More 2022 Course Offerings
Baltimore has long inspired a diverse group of writers and filmmakers. Students will gain access to the creative soul of the city by reading works by W.E.B. Du Bois, F. Scott Fitzgerald, and Lucille Clifton; watching films by Barry Levinson and John Waters, and viewing episodes of The Wire. They will also take a literary walking tour of Mount Vernon and meet with local writers and filmmakers. Finally, students will write their own Baltimore-inspired stories and scripts.
This course looks closely at the environment of Baltimore City's complex food systems and what it would take to improve these systems to assure widespread access to nutritious, adequate, and affordable food. Students will gain hands-on experience through visiting a supermarket, a corner store, and an emergency food distribution center. The in-class sessions are structured primarily as discussion seminars based around the readings and trips, supplemented with some lectures and guest lectures. Eating is more than just grabbing a meal; it's a fundamental part of our social fabric. In fact, 3 times a day / 7 days a week we have the opportunity to choose Junk Food vs. Whole Food, build social connections, explore new tastes through culinary adventures, and support the local farming economy by eating local – all while consuming good nutrition for our optimal mental and physical performance.
This course will engage first-year students in a week-long opportunity to learn more about the Baltimore community while exploring their own social value of doing grassroots or community development work. Each student will explore a passion area and identify the intersection of their specific issue with public health and education in Baltimore.
Worldwide, the burden of our health costs is due to preventable chronic diseases such as diabetes, obesity, cancer, cardiovascular disease, neurological and substance abuse issues. Because lifestyle, diet, lack of exercise, and stress are major contributing factors, Traditional Medicine (TM) or Complementary and Alternative Medicine (CAM) approaches are becoming increasingly important globally. Distinguishing between Traditional and Modern medicines, we will consider the rising use of Integrative Medicine as the upcoming model for the Healing Arts. Students will be introduced to some of the most popular types of TM or CAM, including biologically based practices. Strategies for optimal health during your academic years will be offered and demonstrated. An interactive and eye-opening class!
Students will explore critical race theory, intersectionality and varied diversity consciousness topics as they critically engage their own racial narratives and those ascribed to different American racial groups. Through the course readings and discussions, students will explore how their individual identities builds our communal narratives.
Drawing from Paulla Ebron's account of the jali, a West African figure who advises on history and politics through entertainment, this course centers Baltimore's Black institutions. Many of Baltimore's museums, religious spaces, and fraternal organizations follow the tradition of the jali, rewriting histories of Black people and places in Baltimore and holding space for the production of Black knowledge. We will explore the anthropological and historical connections between Black Baltimore and Africa- both real and imagined- as a political placemaking strategy. Students will be challenged to examine contradictions embedded within the project of making diaspora through ongoing shifts in global anti-Black racism, the large and growing African immigrant population in the greater Baltimore region, and citizenship. Students will explore embodied movement, Blackstorytelling, and sonic modalities of research through active participation in workshops, field trips, performances, and curation.
This freshman course functions as an introduction to art museums throughout Baltimore. Students will visit the American Visionary Art Museum, the Baltimore Museum of Art, the Walters and Evergreen Museum and have the opportunity to engage in conversations about understanding art, curatorial choices, and the role of museums in a modern city. We will examine historical and contemporary art and consider museums as incubators of societal change. Students will read select texts exploring art appreciation and write responses summarizing their own ideas on the role of art in Baltimore today.
In this course, students will work on multidisciplinary teams with a project partner from the Baltimore community to tackle a design challenge. Students will first understand the history and context of the community partner and consider their own personal context. They will then conduct research, synthesize their findings, brainstorm solutions, and develop prototypes. Teams will design with their project partner and communicate their process and learnings.
This course makes racialized mass incarceration local by exploring the history of incarceration and anti-carceral activism in Baltimore. It works from the premise that criminals and prisons are not given constructs, but are made through epistemological and technological practices. This premise provides a particular lens from which to view the Baltimore jail complex's architecture and to meet with community organizations working to provide alternatives to incarceration and to assist with reentry.
Faculty and Graduate Students
If you are a faculty member or graduate student interested in teaching a course for Intersession, please review our guidelines.