Living and Learning at Homewood Campus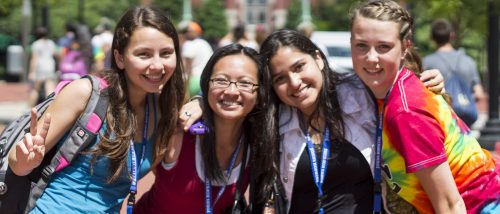 When you choose to commute from a nearby community, you'll find everything you need within reach—from the university's laboratories, libraries and other facilities, to the amazing arts, cultural, dining, and entertainment options that Baltimore city has to offer.
Homewood Campus
Your in-person experience unfolds on Johns Hopkins' flagship campus, located in charming Charles Village, a largely residential neighborhood of traditional row houses with a nearby village center of restaurants and shops. The 140-acre Homewood campus features stately red-brick buildings and state-of-the-art facilities in a parklike setting.
Residence Life
University-sponsored housing is not available during the 2021 Summer Term. Please join us in 2022 in order to live and learn among your peers as the perfect way to immerse yourself in an authentic college residence-hall experience.
Dining
On-campus dining options are not confirmed for the 2021 Summer Term.
Exploring Off Campus
Welcome to Baltimore! Spending your summer here is a fantastic opportunity to experience this vibrant city—you'll have easy access to the city's arts and culture scene, entertainment, sports venues, and a diversity of dining options that any foodie would envy.
Commuting to Campus
If you'd like to take part in person but prefer to live off campus, you'll have the option to attend summer courses as a commuter. Though you'll head home each night, you'll still enjoy many of Homewood's amenities and will be an active and appreciated part of the Johns Hopkins community.