Visiting Undergraduate Students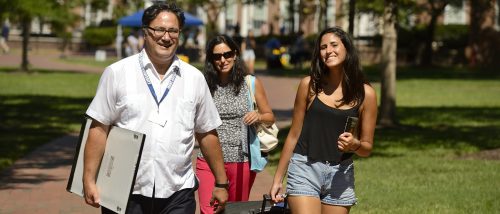 Explore new academic interests or tackle a required course with focus and energy.
Choose from credit classes in the arts, humanities, sciences, math, and engineering. Whether you learn on-campus or you study online–you'll be part of the Johns Hopkins community, with access to outstanding academics, expert instructors, and a talented and engaging student body.
Explore Courses
With dozens of on-campus and online courses offered this summer, your schedule is all about choice. Select courses in your desired college major or diversify your interests by selecting something entirely new.
Learn How to Apply
To participate in a Summer at Hopkins program, you must apply, be accepted, and complete the enrollment process. Find out more about admission requirements and eligibility for financial aid.
Imagine Your Summer at Hopkins
Whether you're visiting from another college or university or simply want to take a course without being enrolled in a degree program, you can experience life as a Johns Hopkins student. See what it's like to spend your summer as a part of our community through on-campus or online learning.