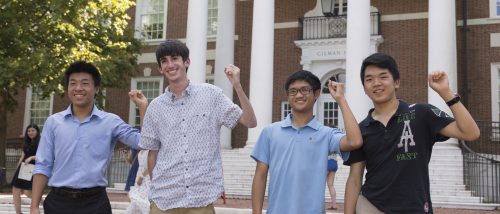 Congratulations on your acceptance to Johns Hopkins!
You're on your way to an unforgettable summer of academic challenge and fulfilling community engagement. As you start your journey, you'll want to be aware of some important steps, resources and information, noted below.

Coronavirus Update
The Johns Hopkins University continues to closely monitor the COVID-19 pandemic. At this time, most Summer Term undergraduate courses will be offered online in either asynchronous or synchronous learning models. More information will be provided on this site as it is available.
Program and Course Access
Programs and courses will be made available on Blackboard on Sunday before the course begins. All Pre-College programs and the majority of the Summer Term undergraduate courses will be delivered on Blackboard.