JHU Undergraduate Students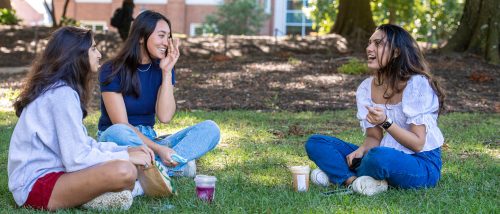 Stay on track, or even get ahead, by tackling degree requirements this summer!
Choose from credit classes in the arts, humanities, sciences, math, and engineering. Whether you choose to study online or in person, you'll learn from JHU's world-renowned instructors and connect and collaborate—in and out of the classroom—with talented students from around the world.
Browse Courses
With dozens of courses offered this summer, your schedule is all about choice. Select courses in your desired college major or diversify your interests by selecting a new area of interest.
Register for Summer Courses
If you're a currently enrolled Johns Hopkins student, simply log on to SIS to register for summer courses. Incoming JHU Freshman will need to apply separately for admission into the Summer Term prior to their first Fall Term.
Request Financial Aid
Undergraduate students may qualify for financial assistance, either through JHU or through their home university or college.